Tina Oršolic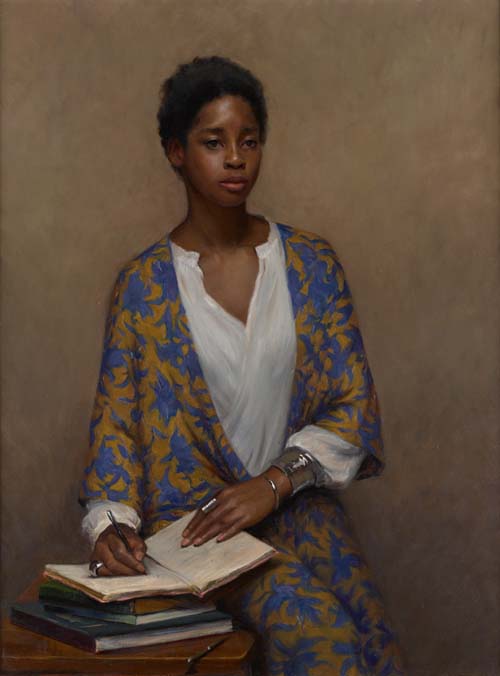 'The Poet' was exhibited at the National Portrait Gallery London as part of the prestigiously known BP Portrait Award, 2019. The portrait is of Ruby, a poet who is also Dalessio's friend and an artist's model. Dalessio says that she was interested in telling the story of: 'Strong women who dare to pursue their dreams and chose non-conventional paths in life … my way to pay homage to the female struggle, strength, intelligence and beauty.'
Each year the BP Portrait Award, 'Visitors' Choice', offers exhibition visitors the opportunity to vote for their favourite portrait in the show. This year 19,661 votes were cast between 13 June and 6 October via screens outside the exhibition and on the website.
The overall winner was The Poet by Tina Orsolic Dalessio which received 2643 votes!
Please click here if you would like to find more details about this painting and of the artist.
Thank you!