Phoebe Dickinson: House & Garden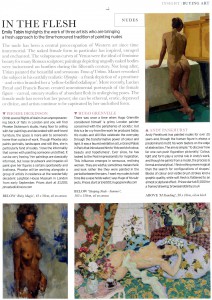 I was holding back with posting this but after receiving congratulatory from a few people who have spotted a painting of me in the 2015 September issue of House & Garden Magazine UK I thought why not!  So here I am announcing it and in all honesty it has been such a reward! [Jumps with joy] I feel extremely lucky to have had the opportunity to pose for Phoebe Dickinson and for painting "Ruby Magic" to be recognised within the figurative art world.
Article written by Emily Tobin.