Allen Hirsch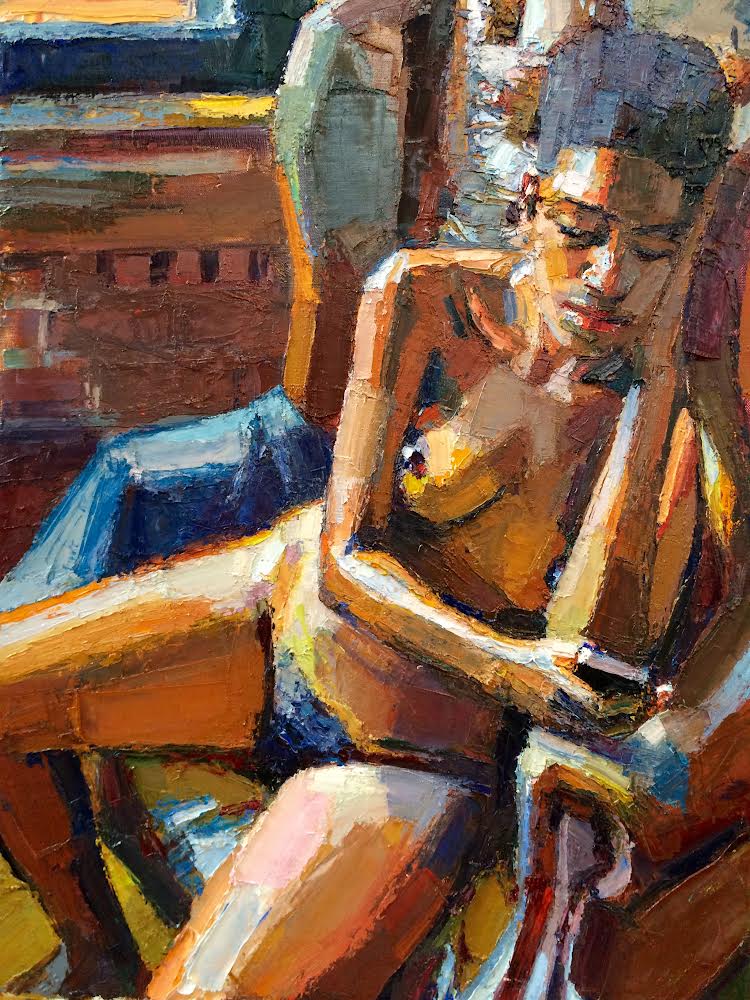 In the summer of 2015 Minerva Durham, founder and curator for Spring Street Studio, appointed Ruby to be a muse for Allen Hirsch who was searching for a new subject for one of his projects. The goal was to paint a nude female figure, from life, with the figure holding a mobile phone. 
This oil painting is of Ruby, who is seen casually seated nude, in a old leather chair, with her gaze looking down at her iPhone. Allen Hirsch uses the natural light beaming in from the window which faces the lower East side of Manhattan New York, to paint his muse who shows no interest in her surroundings and to the viewer.

Please click here to read more about the artist.
Thank you!